reinymcgraw
member is offline





[Mo0:15]







Joined: Jan 2009
Gender: Female


Posts: 10
Karma: 0
Hiya!
« Thread Started on Jan 16, 2009, 6:34pm »

---

Just thought I would stop in and introduce myself ... Reiny here and I read the four book series 8 times ... Love it and love talking about it ... thought I would chat with others who enjoy doing the same ...

---

~Reiny
Em =D
member is offline




Hmm... [Mo0:48]





Joined: Jan 2009
Posts: 664
Location: Texas
Karma: 12
Re: Hiya!
« Reply #1 on Jan 16, 2009, 8:32pm »

---

Well then, you've come to the right place!!

I'm Emily!! Welcome to the site!! I hope you have tons of fun here!! =D

---

[YmP:http://www.madgene.com/data/media/6/sunflower-wallpaper.jpg]

Yesterday is History.

Tomorrow is a Mystery.

But, Today is a Gift.

That's why it's called the Present.
Mistress
Administrator
member is offline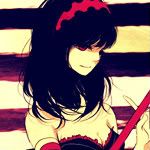 Joined: Jul 2008
Posts: 1,112
Karma: 23
Re: Hiya!
« Reply #2 on Jan 17, 2009, 1:06pm »

---

Yes, welcome to the site and enjoy the conversations. Feel free to PM any of the staff if you have any questions.

moorebabs
Guest

Re: Hiya!
« Reply #3 on Jan 18, 2009, 6:18am »

---

Hey Reiny I am Babs and welcome to the fun.